Christchurch Shootings: What Really Happened

on 15.03.19? The case of Mohamed Jama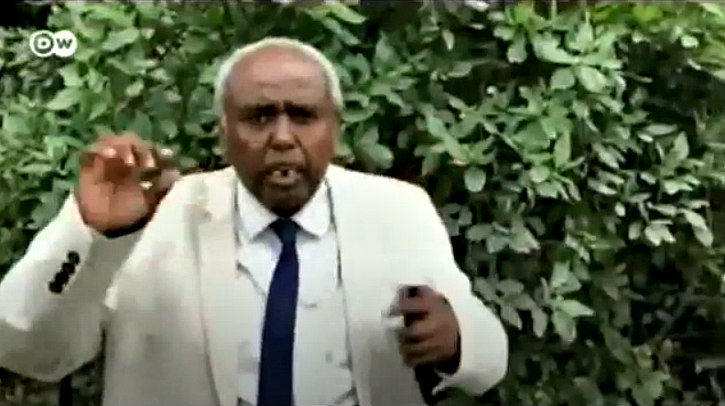 Mohamed Jama gestures during an interview on March 15, 2019. He is wearing the white suit we see in the "live-stream" as he stands with an unidentified woman outside the main entrance to the Al Noor Mosque compound. Contrary to what the official narrative would have you believe, Jama is the only person who can be identified in the "live-stream".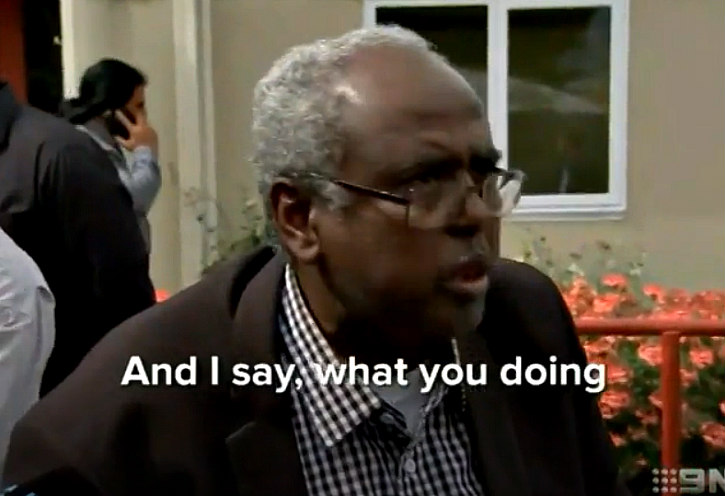 Here, in another interview, Jama claims he asked the gunman what he was doing. But in the "live-stream", he says nothing. There is no interaction, either verbal or physical. "Tarrant" is not challenged in any way as he walks past Jama and the woman, and strides into the mosque grounds to the jaunty, rousing strains of The British Grenadiers. See also here.
The "live-stream" shows that no shot was fired at or near Jama — for obvious reasons. Jama's role, from the outset, was to be one of the star "witnesses". His testimony was to help to hammer home the official narrative. But there was a hitch: He struggled, at times, to remember the script, and had to be prompted by a minder.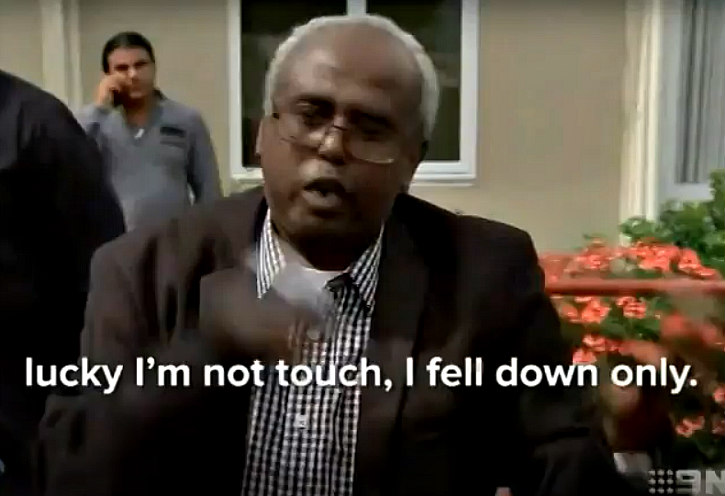 Jama says he wasn't hit by the shot that wasn't fired. Well, there's a surprise. The man on the phone in the background is 48-year-old Afghan refugee Abdul Aziz, who claims he chased the gunman away from Linwood Islamic Center. According to this fanciful tale, which was uncritically accepted by the credulous media, Abdul Aziz initially threw a credit card machine at the gunman. He then picked up a weapon discarded by the gunman and tried to fire it, only to find it was out of bullets. His final action, he claims, was to throw the weapon at the gunman's departing car, shattering the rear window.
Jama shows the knee injury he says he suffered when he fell. Crikey! Is that blood?

---